Blackmon Tutoring is a national in-home and virtual tutoring company! We take pride in matching tutors with students based on individual needs and qualifications. We utilize the student's classroom curriculum as well as offer study skills & test prep programs. We are a team of education enthusiasts. Our mission is to help students achieve their goals and reach their highest potential!
At Blackmon Tutoring we have numerous years of experience in education. We instruct grades K-12 and college in all subjects. With test prep and foreign language included. All of our tutors have bachelors/masters degrees with knowledge on the subject matter. We also have multiple tutors certified in teaching. As well as specialist in education that have the ability to work with kids who have learning disabilities like dyslexia, ADHD, etc. With our expertise as well as personal differences we can all relate with students. We have all kinds of tutors who have been through it. Whether they were former athletes, had learning disabilities, homeschooled, older getting back into school etc. So we have instructors who can relate with students on a personal level. Our goal is to give back to others and also be affordable unlike a lot of our counterparts.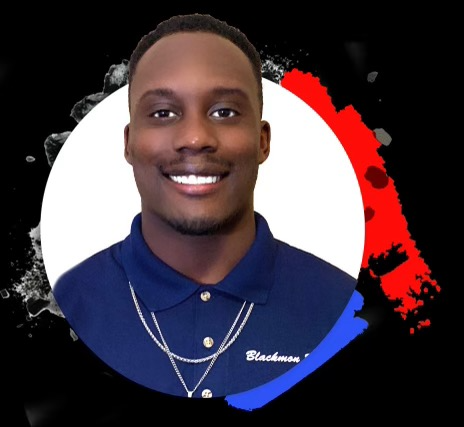 Jordan Blackmon has been around education for 5 plus years helping instruct students through various subjects k-12 and college. He obtained a bachelors degree from Houston Baptist University with a masters degree from William Carey University. Which includes a specialist in education where he gained the knowledge and ability to work with kids who have learning disabilities. He did all of this while being a dual sport athlete and eventually becoming a professional baseball player.
He got into the education field due to his life experiences. Jordan states, "Even though i did well in school, i never really enjoyed it. When i needed help i would never ask, because it was not exciting to me. As i got older i appreciated school a lot more and began to excel. Earning honors throughout college". Another reason he founded Blackmon Tutoring was to touch the youth and give back to others. Jordan also states, "Education is so important and even though you should invest in it, it should not be a burden. I'm not in this for the money like most of our competitors. My goal is to make tutoring accessible for people of all demographics".